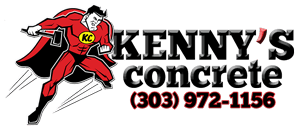 It was the 1950's and a young man found a passion. At the tender age of 15, Kenny Sterner, owner of Kenny's Concrete started his path to Concrete perfection. Over the past 6 decades Kenny has laid enough concrete to circumvent the globe. If you want the best work in Denver. Kenny's experience and quality are second to none.
Welcome
Please take a look at the gallery to appreciate the quality of work Kenny's delivers.
Pick up the phone and call to set an appointment.